Overview of a PBX Operator Job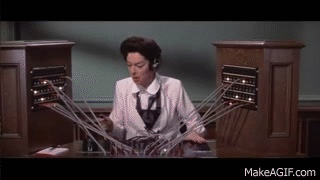 Private-Brand Exchange (PBX) operators are responsible for answering incoming calls, routing calls to their correct departments as well as responding to questions from callers. Because automated systems are becoming more popular today, the PBX operator is in less demand than today than it had been.
According to figures posted by the U.S. Bureau of Labor Statistics, the position will see a 23% drop in employment opportunities by 2020. Even still, the job is usually an entry-level position and features an hourly wage of $12.91 as of 2012 ($26,860 annually) according to figures from the BLS.
Obtain an Education
PBX operators are required to have a minimum level of education High School Education or a GED according to statistics released by the U.S Bureau of Labor Statistics. While many of the employers will require some sort of postsecondary training. According to statistics released by o*Net Online, 22% of all switch board operators in the US have attended college without earning their degree, then another 7% have earned their bachelor's degree. Furthermore, 60% have chose to discontinue their education after high school.
Become Computer Literate
Many of today's PBX operating systems work from a computer interface that record messages when calls can't be answered or to allow calls to be forwarded as needed. While the capacity to work with programming might not be necessary, an operator will need to know basic computer skills allowing them to interface with a computer and enter codes. Employers may also ask their PBX operators to perform other tasks such as clerical duties including making lists of employee extensions or the preparation of inter-office memos. In this regard, having some basic word-processing skills will be a huge advantage to those looking to be PBX operators. Many Colleges and high schools offer training sufficient for this position but these skills can also be learned at one's own pace.
Brush Up on Communication Skills
It is essential that PBX operators learn to speak clearly and communicate with distinct enunciation and proper grammar. IT would be a good idea for candidates to practice speaking in front of a mirror or ask friends or family members to assist them here. Furthermore, PBX operators should have mastered basic communications in written form, including vocabulary, spelling and grammar at least at a high school level.
Practice Customer Service
Most of the calls a PBX operator will be handling will come from clients, vendors or coworkers. Employers will expect their operators to use a friendly tone when taking these calls and providing assistance to callers. There will be times that an operator will be working on a switchboard receiving a large number of calls which will need to be handled swiftly and as pleasantly as possible. This job will require those interpersonal skills and voice control gathered from communications practice.
The Perfect Candidate for a PBX Operator Position
The Perfect candidate for this position must be passionate about providing excellent customer service and keeping them happy. Furthermore, they must be able to ensure the clients needs are met in a timely fashion. A genuine care for people and enthusiasm is important as is the ability to smile and be outgoing.
Responsibilities for this Position
A PBX operator working in a Communications Center is the pacemaker for the company and is responsible for the smooth and courteous processing of communications both incoming and outgoing. A positive and professional image is essential.
A PBX operator is also responsible for receiving requests from guests and entering these into a database.
Answering all incoming and outgoing company calls
Checking Bulletin Board or record logs for all pertinent information
Forwarding all faxes and messages to to their correct clients or departments
Learn more about the job here: